June 2021 Newsletter
​In June, I sculpted enough roses to complete my first Soil Study piece, 'Inceptisols':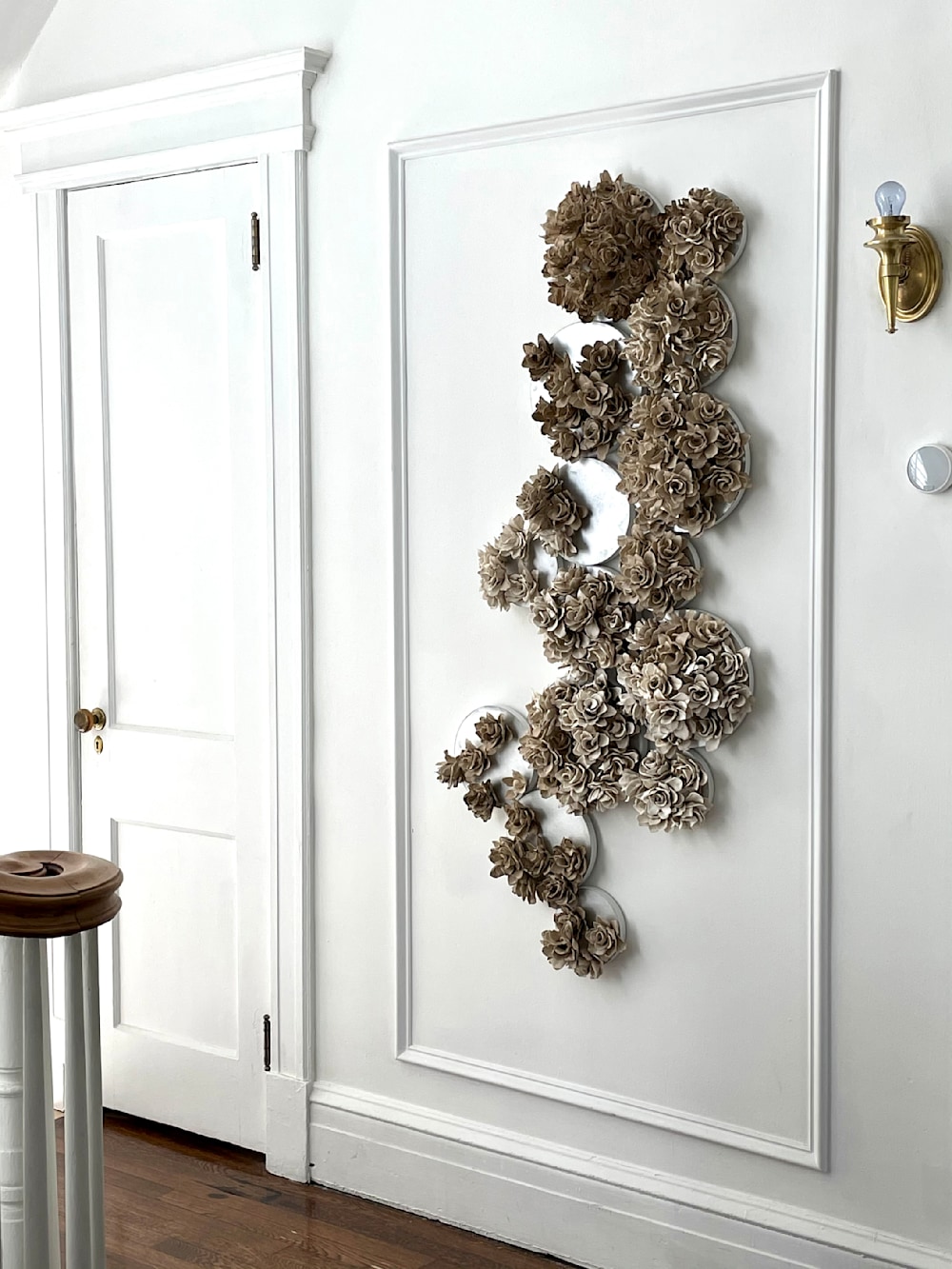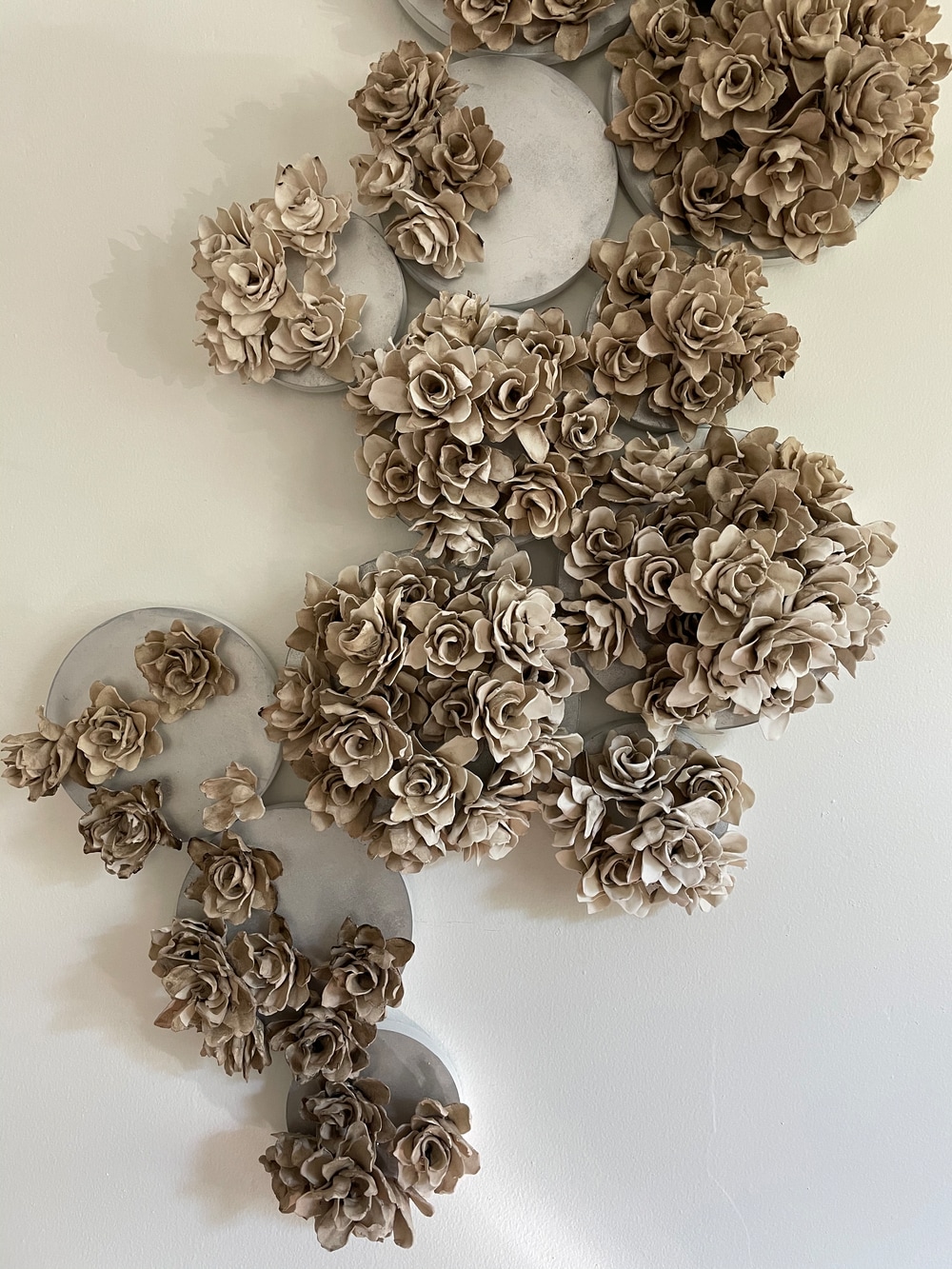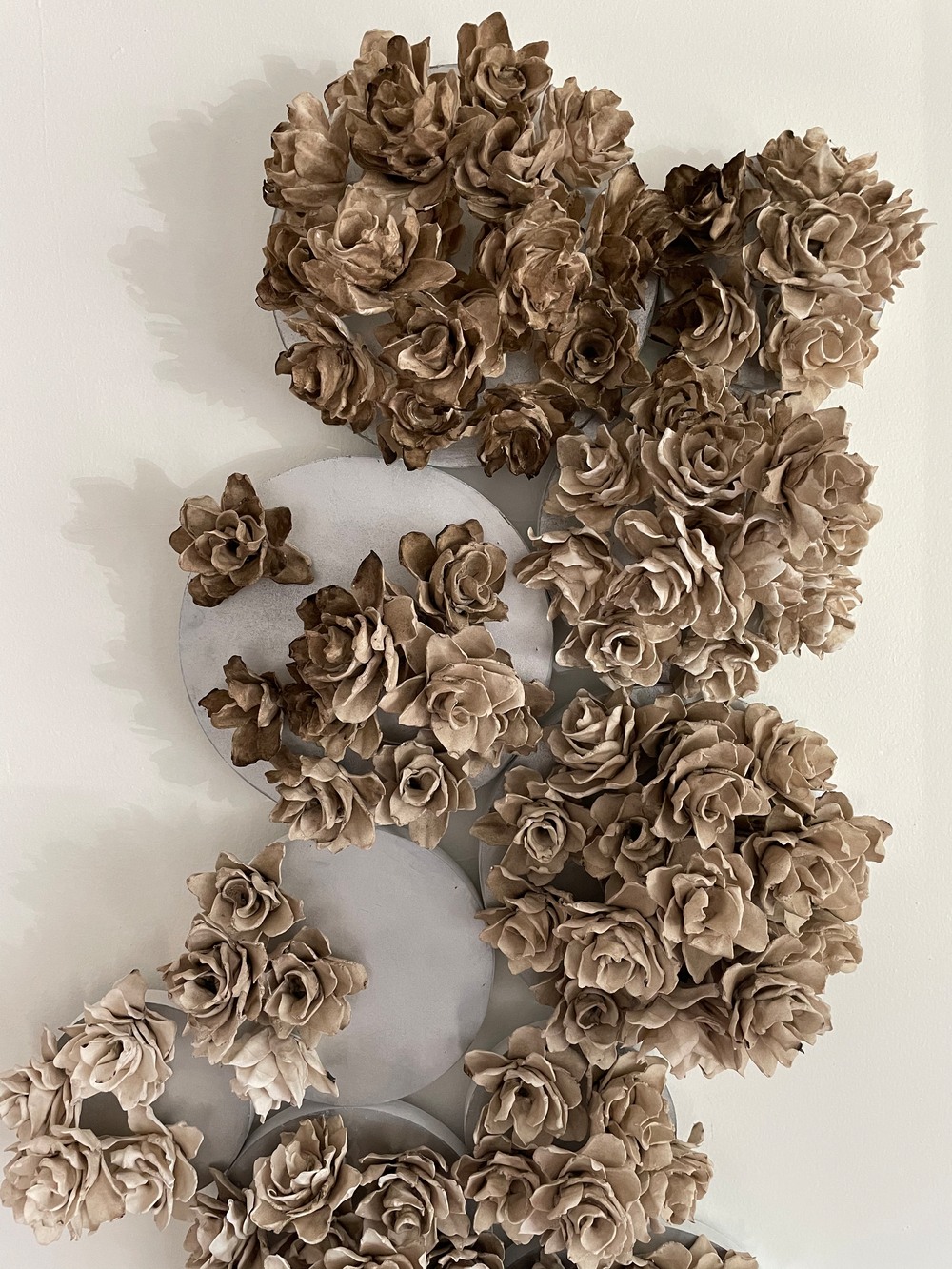 Exploring the gradated pigmentation of this particular soil type, I also realized that this to-be 12-work study will be as much about canvas exploration/presentation as it will be about soil illustration/pigmentation. I hope to bring to a fore not just what types of soils are under our feet and how they transition as we dig deeper and deeper into a cross-section of each, but also, how to display these soil studies in novel ways.
The second soil study work, 'Gelisols', a piece that was commissioned in June for a private residence in Manhattan is already underway. This will be an L-shaped wall-mounted corner piece (my first corner piece!), to be completed in July and installed in August.
Also commissioned in June, I'm currently sculpting for a large Garden Bonanza that will be shipped to a private residence in Aspen. I have been exploring so much that is new in terms of concept, arrangement, and presentation, this Aspen commission is a heart-warming return to my original compositions and I greatly look forward to creating it!
Installed this month in a lovely apartment in Manhattan, a quadriptych Color Block Bouquet: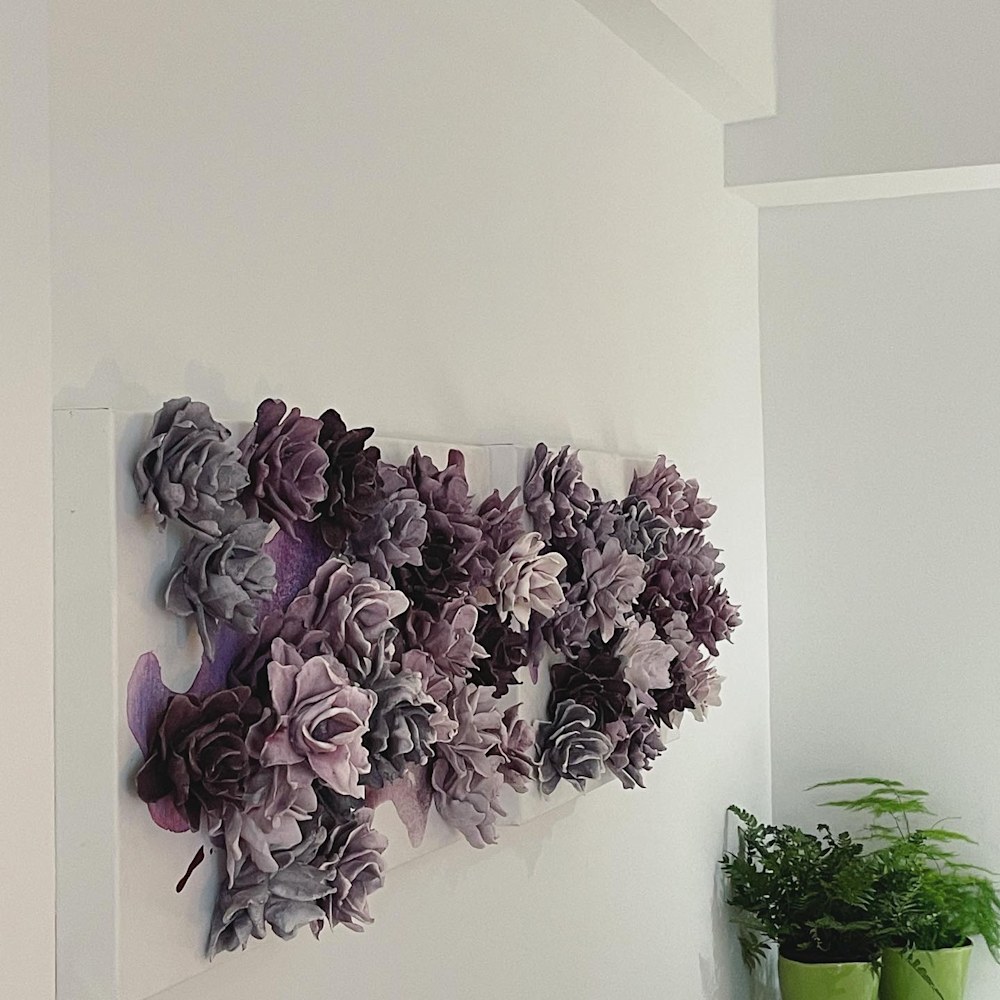 My first foray into metallic roses and multi-panel installations was completed in June. 'Cloudscapes: Nimbus' is a six-panel installation, comprised of 755 hand-sculpted roses, painted in watercolor, acrylics and mirror paint, measuring 13 feet by 5.5 feet, installed: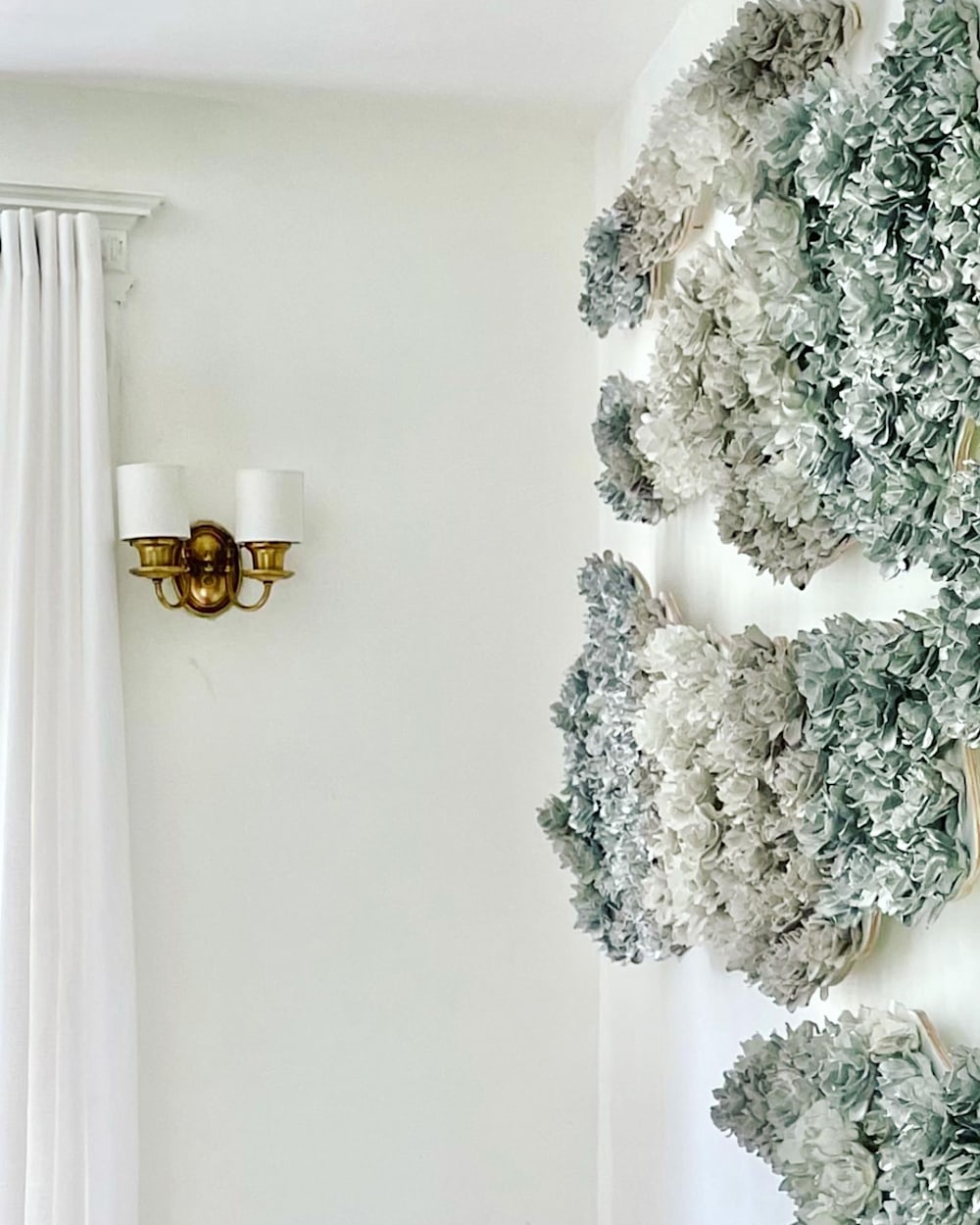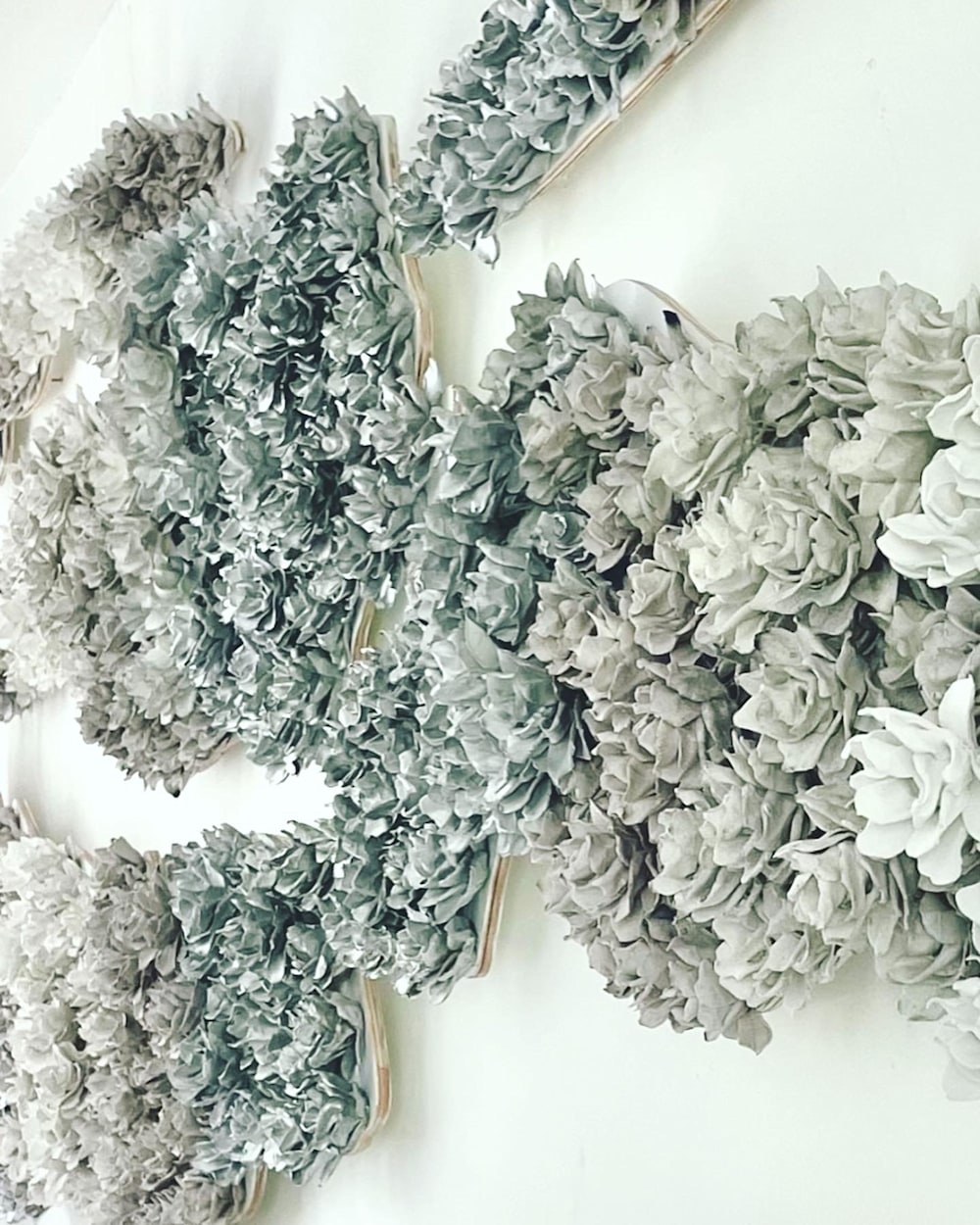 Also, in June, I completed the 'Renovation Project Work #2: Worn Satchel', 14" x 26". This piece is made from a styrofoam sleeve that a Zellige tile was packed in, packing paper, and hand-sculpted, hand-painted roses. In order to create a 'worn' sculptural effect, in addition to painting gradations of color, I turned the rose sculptures on their sides for the first time in a piece, and then, I gently pressed them: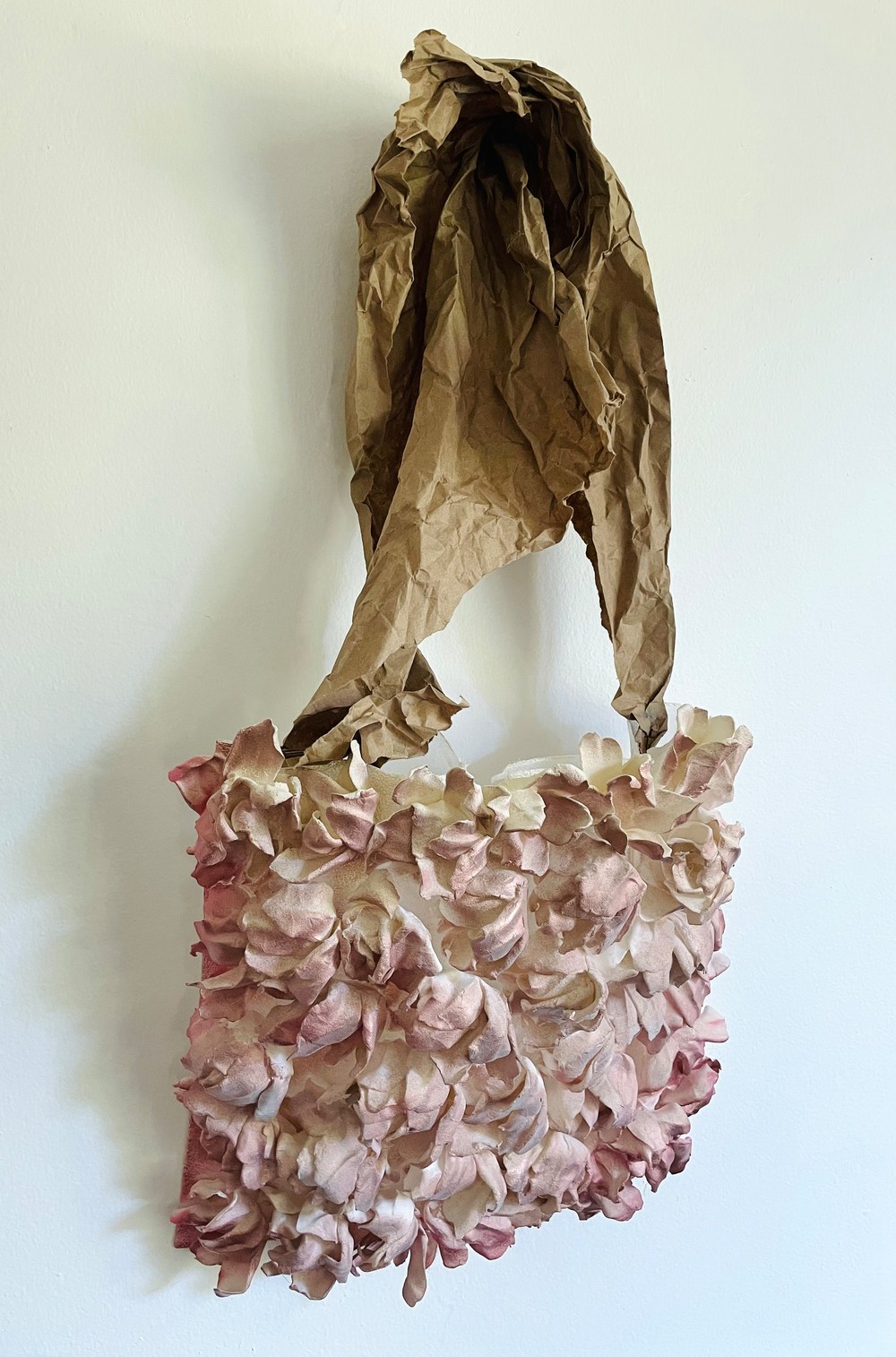 And finally, in June, I continued building up my coral study. This study is ongoing and will likely result in my largest work yet - a multi-piece, full-room immersive walk-through installation. This will take several months to complete. I am quite excited about what I see in my head! Now, I just have to fashion it into being.
Regarding the upcoming Hamptons Trunk Show on August 5th in which I will be participating as a vendor, registration has now opened! Please find associated details and the registration link on the pages below.
Enjoy the sunshine. Happy summer!
Warmly,
Lauren